ENGLISH
Every year since I moved to the Netherlands, with the exception of 2011, I always went on a trip at the end of the year: 2010 (Italy), 2012 (France and Italy), 2013 (England), 2014 (India), and 2015 (USA and Mexico).
I did not want to break the streak this year; so earlier this year I started thinking about what my options were. At first, the seemingly best candidate was to go to USA again. However, if in 2015 I went to the East Coast (Boston and New York), this time it was the West Coast, more specifically California (Los Angeles and San Francisco; and maybe a few other destinations nearby). I seriously considered this option.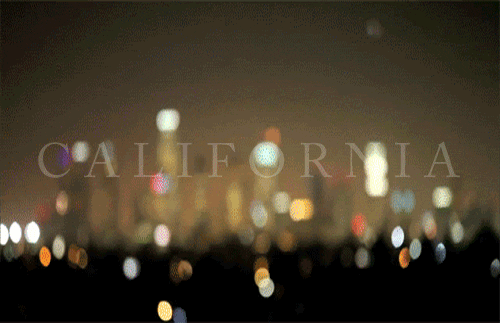 However, at the time I kept failing in finding a good deal return ticket to either LAX or SFO; mainly because I was very constraint with time (due to my new job 😛 ). This went on for months in which I started to also get a more clear picture of my general (travelling) plan for 2017. As a result, another destination candidate started to look better and more optimal while California started to look less and less.
The turning point was that in July I found a return ticket with very interesting flights routing and affordable price to this other destination. So in the end, I decided to drop California this year, and instead I am going to:
Indonesia
Hahaha 😆 .
You know, I could not go to Indonesia this summer because I had to make use of all my remaining contract period at TU Delft to finish my PhD dissertation. Nonetheless, this allowed me to go there for Christmas and New Year this year, which means it will be the first time since 2009 I will be in Indonesia for this occassion 🙂 .
Speaking of the interesting routing this year, here is my routings to Yogyakarta, Indonesia in 2013, 2014, and 2015.
In 2013 I flew with Emirates to Singapore via Dubai (to catch their Airbus A380 flights) and continued with Indonesia AirAsia's Singapore – Yogyakarta flight. In 2014 and 2015 I took the quickest possible flights between Amsterdam and Yogyakarta, with Garuda Indonesia via Jakarta.
This time, here is my routing:
Huahaha 😆 .
Yes, to go to Yogyakarta, I am flying via Rome, Shanghai PVG, and Bali 😛 . As a comparison, with Garuda Indonesia the total one way distance is 7,448 miles (11,809 km) while with this routing, it is 9,624 miles (15,488 km).
This routing will be operated with three different airlines, two of them are new to me (You see, another factor which makes this even more interesting!): Alitalia, China Eastern Airlines, and NAM Air. To be honest I do not put too much of an expectation on my China Eastern legs of this trip, as I have read mixed reviews about them, haha. But we will see!
To go back to the Netherlands, I will take a slightly different route and airlines. It will be Yogyakarta – Bali – Shanghai  PVG – Paris CDG – Amsterdam; and operated by four different airlines: Garuda Indonesia, China Eastern Airlines, Air France, and KLM. This will be slightly shorter than the departure routing, at 9,127 miles (14,688 km).
***
Anyway, unlike in 2013, 2014, and 2015 where I could spend one month, each, in Indonesia (or around), I do not have that privilege this time. I no longer work in a university so I do not have as many holiday allowances as before, haha 😆 . Well, technically I could this time, but I would not have enough allowance left for next year, which I do not want to happen 😛 . So this time I will only spend about less than two weeks there 🙂 .
I cannot wait already!! 😀
BAHASA INDONESIA
Setiap tahun semenjak aku pindah ke Belanda, kecuali tahun 2011, aku selalu pergi dalam sebuah perjalanan di akhir tahun: 2010 (Italia), 2012 (Prancis dan Italia), 2013 (Inggris), 2014 (India), dan 2015 (Amerika dan Meksiko).
Tahun ini aku tidak ingin mematahkan tradisi ini; jadilah semenjak awal tahun ini aku mulai mempertimbangkan pilihan-pilihanku. Awalnya, yang nampak sebagai kandidat terbaik adalah pergi ke Amerika lagi. Namun, jika di tahun 2015 aku pergi ke sisi Pantai Timur (Boston dan New York), kali ini aku mau pergi ke Pantai Barat, lebih tepatnya California (Los Angeles dan San Francisco; dan mungkin beberapa tempat di sekitarnya). Aku sungguh mempertimbangkan pilihan ini.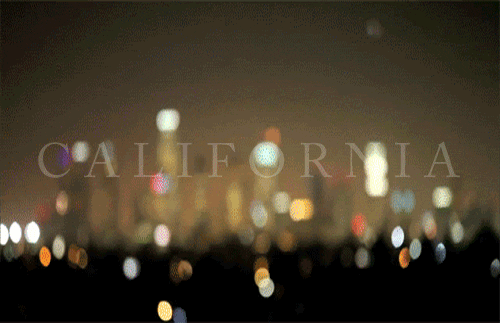 Masalahnya, waktu itu aku gagal terus dalam mencari tiket-tiket pp yang oke ke LAX atau SFO; terutama karena aku sungguh terikat oleh waktu (karena pekerjaan baruku 😛 ). Ini berlangsung berbulan-bulan dimana aku juga mulai mendapatkan bayangan yang lebih jelas akan rencana (jalan-jalan)-ku secara umum untuk tahun 2017. Sebagai akibatnya, sebuah destinasi lain mulai nampak sebagai kandidat yang lebih baik dan optimal sementara California nampak semakin kurang menarik.
Titik baliknya adalah di bulan Juli dimana aku menemukan tiket pp dengan rute yang amat menarik dengan harga tiket yang oke ke sebuah destinasi lain ini. Jadilah pada akhirnya, aku resmi membatalkan niatku pergi ke California tahun ini, dan aku akan pergi ke:
Indonesia
Hahaha 😆 .
Tahu kan, aku tidak bisa pergi ke Indonesia di musim panas ini karena aku harus menggunakan keseluruhan sisa masa kontrakku di TU Delft untuk menyelesaikan disertasi S3-ku. Toh walaupun begitu, ini justru membuatku bisa pergi ke sana di masa-masa Natal dan Tahun Baru kali ini, yang mana artinya untuk pertama kalinya semenjak tahun 2009, aku akan berada di Indonesia untuknya 🙂 .
Ngomongin rute yang menarik tahun ini, berikut ini rute-ruteku yang lalu untuk pergi ke Yogyakarta di tahun 2013, 2014, dan 2015.
Di tahun 2013 aku terbang dengan Emirates ke Singapura via Dubai (untuk nyobain Airbus A380nya mereka) dan dilanjutkan dengan penerbangan Singapura – Yogyakartanya Indonesia AirAsia. Di tahun 2014 dan 2015 aku menaiki rute penerbangan paling singkat yang mungkin dari Amsterdam ke Yogyakarta, yaitu dengan Garuda Indonesia via Jakarta.
Nah, untuk yang kali ini, berikut ini ruteku nanti:
Huahaha 😆 .
Iyaa, untuk pergi ke Yogyakarta, aku transit di Roma, Shanghai PVG, dan Bali 😛 . Sebagai perbandingan, dengan Garuda Indonesia total jarak satu arahnya adalah 7.448 mil (11.809 km) sementara dengan rute ini, totalnya adalah 9.624 mil (15.488 km).
Rute ini akan dioperasikan oleh tiga maskapai yang berbeda, dua di antaranya baru untukku (Nah kan, satu faktor lagi yang membuat rute ini semakin menarik buatku!): Alitalia, China Eastern Airlines, dan NAM Air. Sejujurnya sih aku sekarang tidak berekspektasi tinggi-tinggi amat dengan China Eastern di penerbangan ini karena dari review-review yang kubaca, semuanya cenderung mixed dalam hal layanan, haha. Tapi kita lihat saja deh ya!
Untuk kembali ke Belanda, rute dan maskapai yang akan kunaiki sedikit berbeda. Rutenya adalah Yogyakarta – Bali – Shanghai PVG – Paris CDG – Amsterdam; dan akan dioperasikan oleh empat maskapai yang berbeda: Garuda Indonesia, China Eastern Airlines, Air France, dan KLM. Rute ini sedikit lebih pendek daripada rute keberangkatannya, yaitu sejauh 9.127 mil (14.688 km).
***
Anyway, tidak seperti di tahun 2013, 2014, dan 2015 dimana aku bisa menghabiskan satu bulan, per perjalanan, di Indonesia (atau sekitarnya), kali ini aku tidak memiliki kemewahan itu. Aku tidak lagi bekerja di universitas sehingga jatah cutiku lebih terbatas, haha 😆 . Eh, sebenarnya bisa-bisa aja sih kalau mau, hanya saja akibatnya sisa jatah cutiku untuk tahun depan tidak akan banyak, yang mana jelas aku nggak mau dong ya 😛 . Jadilah kali ini aku akan berada di sana selama kurang dari dua minggu saja 🙂 .
Ah, sudah nggak sabar nih!! 😀