ENGLISH
I guess it is official now: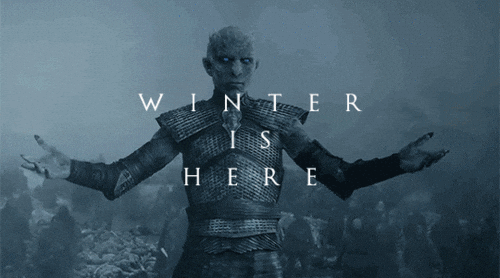 Well, it is December already so it might not be that surprising actually, lol 😆 .
Earlier this week, this was the weather forecast in the Netherlands:
Yeah, the temperature has officially gone subzero now; though as usual, we just get the cold here in winter and not the snow, lol 😆 (Ignore the warning, it did not happen). Consequently, I had to finally admit the situation and open my winter wardrobe and take my winter coat with me; along with my scarves, gloves, and flappy winter hat.
On the not so good news, I also did not feel that well earlier this week too. I think I caught a flu. Well, I was not sick per se, but I felt like I was not 100% fit. Maybe somewhere around 75-80%. I combatted that with vitamin C, consuming some soups, and limitted my physical exercises (I skipped my tennis lesson this week (also partly due to the subzero temperature, though 😛 ) and a gym session). This way, I was able to maintain my level of fitness to not drop into the "being sick" category, which was, in my opinion, very important.
Anyway, I feel much better now already, so I am happy about that! 🙂 Well, as I implied in this post, winter is not the season I do not like the most. In fact, I actually quite like it, especially the December part of it where people are already preparing for the Christmas and New Year holiday season!! 🙂
BAHASA INDONESIA
Aku rasa sudah resmi deh sekarang: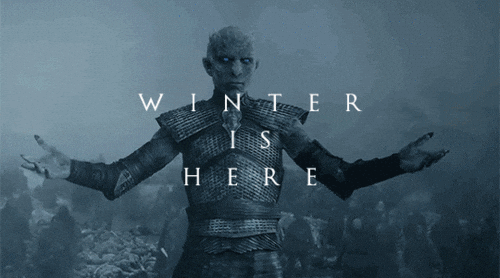 Iya sih, sudah bulan Desember jadi memang tidak mengherankan ya, haha 😆 .
Awal minggu ini, ramalan cuaca di Belanda itu seperti ini:
Iya, suhu udaranya sudah resmi turun ke angka negatif nih; walaupun seperti biasa sih, Belanda mah cuma kebagian dinginnya doang, saljunya engga, ahahah 😆 (Abaikan peringatan di ramalan cuaca itu, nggak kejadian kok). Sebagai akibatnya, mau tidak mau aku harus takluk pada situasi ini dan mulai membuka lemari pakaian musim dinginku dan pergi ke luar dengan mengenakan mantel musim dingin; eh, dan juga syal, sarung tangan, dan kupluk musim dingin dengan flap.
Berita kurang menyenangkannya, aku juga merasa agak kurang enak badan awal minggu ini. Kayaknya aku terkenal flu deh. Yah, aku nggak sampai sakit sih untungnya, tetapi aku merasa tidak dalam konfisi fit 100% gitu. Mungkin sekitar 75-80% lah. Aku berusaha melawannya dengan vitamin C, makan sup, dan membatasi aktivitas fisikku (aku absen dari les tenis-ku minggu ini (ini juga sebagian karena suhu udara di bawah nol derajat itu sih 😛 ) dan meloncati satu jadwal gym-ku). Dengan begini, aku bisa menjaga level kesehatanku untuk tidak sampai jatuh ke level "sakit", yang mana bagiku penting banget deh ini.
Anyway, sekarang aku sudah merasa jauh lebih baik kok, dan aku senang karenanya! 🙂 Dan, seperti yang aku siratkan di posting ini, musim dingin bukanlah musim yang paling tidak aku sukai. Malahan, sebenarnya aku cukup menyukainya lho, terutama bagian bulan Desembernya dimana orang-orang sudah mulai bersiap-siap menyambut musim liburan Natal dan Tahun Baru kan!! 🙂