ENGLISH
Here are some stories from this week.
A Future Plan
Lol, "a future plan" might sound so serious yet funny at the same time, indeed.
Anyway, when a plan exists, it means there is a goal that we (I) want to achieve. This is the case here. And I am really grateful that my company has played a bit of a role to make this the case. A near-term goal which I have had in mind for a while now, at least, has come to a less vague state. At least now I know some concrete steps which I want to take to achieve this goal.
So what goal that is? Well, as always, I like to be so cryptic and won't share it here now; as it might jynx it 😛 . However, I have to say it is quite a big life goal. But as usual, when the time comes, for sure I will share what that goal is 😉 .
Having said that, it is still a long process from where I stand now. I guess I need to just make that first step soon and try to enjoy the process as much as possible, as for sure there will be valuable lessons and experiences along the way 😛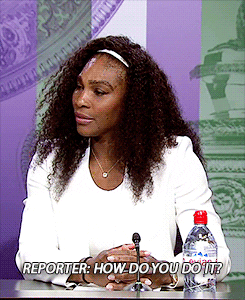 Tennis Lesson
Anyway, I have also had my tennis lesson started this week. So this summer I extended my Sports Card membership at TU Delft, making use of the student discount that was, then, still valid as I was still registered as a TU Delft employee 😛 . It was nice to finally hit some tennis balls again after a few weeks off; even though my rhythm was nowhere to be found this week 😛 .
Andy Murray = 2016 Year-End World Number 1!!
Speaking of tennis, I am really happy that by winning the year-end championships (ATP World Tour Finals) in London last week, Andy Murray officially ends 2016 as the world number 1 male tennis player!!
You know, two weeks prior he reached the world number 1 position for the first time ever in his career. To be honest, I had a bit of a worry this stint would only short-live because he had such a tough draw in London, at least on paper, while on the other hand, Novak Djokovic, the other player who could potentially snatch the number 1 ranking back, had an easier draw. So I am super glad he managed to get through that!
Congratulations, Andy! 😀
BAHASA INDONESIA
Berikut ini beberapa cerita dari minggu ini.
Sebuah Rencana Masa Depan
Huahaha, "sebuah rencana masa depan" terdengar serius banget tapi lucu juga ya.
Anyway, ketika sebuah rencana terbentuk, artinya ada tujuan yang ingin kita (aku) capai. Memang ini sih kasusnya di sini. Dan aku sungguh bersyukur kantorku sedikit membantuku untuk membuat ini terjadi. Sebuah tujuan jangka menengah yang sudah aku pertimbangkan selama beberapa waktu sekarang, setidaknya, sudah memasuki bentuk yang sedikit lebih jelas. Setidaknya sekarang aku sudah memiliki beberapa langkah kongkrit untuk mencapai tujuan ini.
Memang tujuan apa sih? Ah, mau tau aja atau mau tau banget? Haha. Ah, tapi seperti biasanya, aku mau sok misterius dulu deh sekarang dan tidak akan membagikan ceritanya dulu; takut nge-jynx euy 😛 . Namun, harus kubilang bahwa ini adalah sebuah tujuan yang besar banget lah. Tapi seperti biasa, nanti jika saatnya sudah tiba, tentu sebuah tujuan ini akan kuceritakan di sini 😉 .
Walaupun begitu, prosesnya masih panjang banget dari posisiku sekarang ini. Aku rasa memang aku sebaiknya menutup mata dan langsung membuat langkah pertama itu sih; dan kemudian berusaha menikmati prosesnya semaksimal mungkin karena aku yakin akan ada banyak pelajaran dan pengalaman berharga sepanjang jalan 😛 .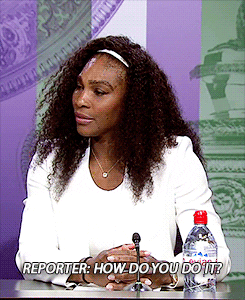 Les Tenis
Anyway, minggu ini les tenisku dimulai lagi. Jadi musim panas lalu aku memperpanjang keanggotaanku di pusat olahraganya TU Delft, memanfaatkan diskon mahasiswa ketika aku masih terdaftar resmi bekerja di TU Delft kan 😛 . Asyik aja akhirnya bisa memukul bola tenis lagi setelah absen beberapa minggu; walaupun ritmeku kacau banget sih minggu ini 😛 .
Andy Murray = Peringkat 1 Dunia Akhir Tahun 2016!!
Ngomongin tenis, aku senang sekali bahwa dengan memenangi turnamen tutup tahun (ATP World Tour Finals) di London minggu lalu, Andy Murray resmi mengakhiri tahun 2016 sebagai petenis pria peringkat 1 dunia!!
Tahun kan, dua minggu sebelumnya ia mencapai peringkat 1 dunia untuk pertama kalinya di kariernya. Sejujurnya, aku sedikit khawatir pencapaian ini akan berlangsung sebentar saja kali ini karena ia mendapatkan undian yang berat di London, setidaknya di atas kertas. Sementara itu, Novak Djokovic, pemain lainnya yang secara matematis bisa merebut peringkat 1 kembali, mendapatkan undian yang lebih ringan. Jadi aku lega deh ia berhasil melalui itu semua!
Selamat, Andy! 😀