ENGLISH
Thursday last week was a long day for me. I had to be especially early at the office for a training; which meant I had to get up even earlier. In the afternoon, I left later because the training went a little bit over time. Then, the approximately three hours of commute to Amsterdam and back. I arrived at home at around 7 PM and cooked my dinner. I knew I would want to watch the twelfth series of The Apprentice UK at 10 PM, but before that I wanted to go to the gym first as I skipped gym the day before. But then, I found out that I was running out of meat so I decided to go to the supermarket first. So it was unsurprising that I felt so tired by the end of the day, haha 😆 .
On Friday morning, before I walked to the train station to go to work, somehow I felt the urge to check if my wallet was in my bag. I guess, subconsciously, I knew something was not exactly right today. And guess what, I could not find my wallet; even after searching my entire room! 😱😱😱😱😱
I tried to not panic and think rationally, tracing it down to what I did the day before. The two places with the highest likelihood where I could have accidentally left my wallet were the gym and the supermarket. Then I went to the gym first, and I could not find it. At the supermarket, one staff told me the guy responsible for the security, etc, was on the afternoon shift today so she recommended me to come back after 12 PM. Well, I would have to work the entire day today so I guess I could only come back in the evening.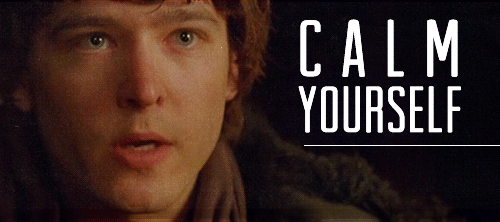 At least I was glad I applied the risk diversification strategy before, where I did not put all my important stuffs in one place (for instance, the wallet). So while my wallet was gone, for now, I still had my passport and Dutch residence-permit card with me. I even still had my NS-Business Card so I could still travel for work without any problem.
Somehow I felt rather calm today; as I had this hunch that everything was alright and the wallet was in the supermarket. I checked my credit card accounts online and saw no unauthorized transaction, a good indication of course so this also helped.
Long story short, I went back to Delft after work and I immediately went straight to the supermarket. I explained the situation to a staff who then called the security guy. I described how the wallet looked like and where I thought I left it. He mentioned someone found the wallet the evening before and handed it to him. He went to the security room and came out with my wallet in his hand. After checking my ID, he gave me back my wallet and everything inside it, safe and sound.
Yeah, some faith in humanity restored before being crushed again by what happened earlier this week!!
You see, this is one of the many reasons why I LOVE my life here in the Netherlands.
BAHASA INDONESIA
Hari Kamis minggu lalu adalah hari yang panjang bagiku. Aku harus tiba di kantor lebih pagi karena ada training; yang mana artinya aku harus bangun lebih pagi juga. Sorenya, aku juga baru bisa pulang lebih malam karena training-nya berlangsung sedikit terlalu lama. Ditambah lagi, aku harus menyisihkan tiga jam nglaju untuk pergi ke Amsterdam dan pulangnya. Aku tiba di rumah jam 7 malam dan setelahnya memasak makan malam. Aku ingin menonton The Apprentice UK musim ke-12 jam 10 malam, tetapi sebelumnya aku ingin pergi ke gym dulu karena sehari sebelumnya gym harus aku loncati. Namun kemudian, ternyata aku kehabisan daging sehingga aku memutuskan untuk belanja di supermarket dulu. Jadi, tidak mengherankan jika pada akhirnya aku merasa lelah kan ya, haha 😆 .
Jumat pagi, sebelum aku berangkat ke stasiun kereta untuk berangkat kerja, entah mengapa aku merasa perlu untuk mengecek dompet di dalam tasku. Mungkin di alam bawah sadar aku menyadari ada yang nggak beres hari ini. Dan apa yang terjadi? Aku tidak bisa menemukan dompetku loh; bahkan setelah aku mencarinya di seluruh kamar! 😱😱😱😱😱
Aku berusaha untuk tidak panik dan berpikir jernih, menjejak ulang apa yang kulakukan sehari sebelumnya. Aku berkesimpulan ada dua tempat yang paling mungkin dimana aku bisa tidak sengaja meninggalkan dompetku: di gym atau di supermarket. Jadilah aku pergi ke gym dulu, dimana disana aku tidak bisa menemukannya. Lalu aku pergi ke supermarket. Hanya saja, salah satu stafnya bilang bahwa petugas sekuriti masuk di shift siang hari ini sehingga ia memintaku untuk kembali setelah jam 12 siang. Waduh, kan aku harus kerja ya hari ini jadilah aku baru bisa kembali kesana malamnya.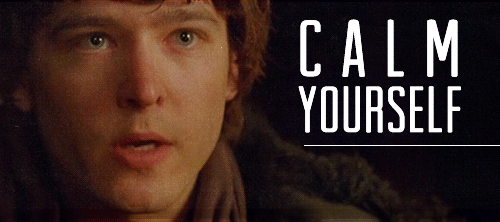 Setidaknya aku lega aku menerapkan strategi diversifikasi risiko sebelumnya, dimana aku tidak menyimpan segala benda-benda penting di satu tempat (misalnya, di dalam dompet). Jadi walaupun untuk saat ini dompetku hilang, setidaknya paspor dan kartu residence-permit Belandaku masih aku pegang. Bahkan kartu NS-Business Card juga masih kubawa sehingga aku masih bisa bepergian ke Amsterdam tanpa masalah.
Tapi entah mengapa aku merasa tenang kok hari ini; karena intuisiku berkata bahwa semuanya baik-baik saja dan dompetku ada di supermarketnya itu. Akun-akun kartu kreditku juga kucek melalui internet dan aku tidak melihat adanya aktivitas-aktivitas yang mencurigakan disana, sebuah indikasi baik yang tentu membantuku merasa tenang.
Singkat cerita, setelah kembali di Delft sepulang kerja, langsung aku pergi ke supermarketnya. Aku jelaskan situasinya ke seorang staf yang kemudian memanggil petugas sekuritinya. Dompetku aku deskripsikan kepadanya dan aku sebutkan dimana aku kira dompetnya aku tinggalkan. Ia sebutkan bahwa memang ada yang menemukan sebuah dompet dan kemudian dompetnya diserahkan kepadanya. Ia masuk ke dalam ruang sekuriti dan keluar dengan membawa dompetku di tangannya. Setelah mengecek identitasiku, dompetku beserta segala isinya dikembalikan.
Iyaa, some faith in humanity restored sebelum akhirnya dihancurkan kembali oleh apa yang terjadi awal minggu ini!!
Nah kan, ini adalah satu dari banyak alasan mengapa aku SUKA BANGET dengan kehidupanku di Belanda.