ENGLISH
Posts in the September 2016 Sabbatical Trip: The Caribbean series:
1. Introduction
2. Part I: Getting to Sint Maarten
3. Part II: Sint Maarten
4. Part III: The Maho Beach
5. Part IV: Saint Martin
6. Part V: Back to the Netherlands
***
To me, Maho Beach is the most beautiful beach in the world. Why? Well, the water looked like this:
It looked beautiful, didn't it? It was crystal clear, trash-free, and turquoise in color. Okay. There are many other beaches in the world with water that looks like that, some of you might say. Okay, at Maho Beach there are bars and restaurants nearby with umbrellas so we can enjoy the view in comfort:
Well, some of those other beaches also have bars and restaurants as well, some of you might say. Well, at Maho Beach, you get this view every now and then:
Yes, the tip of Princess Juliana International Airport (SXM)'s runway 10 is less than 50 meter away from the beach. Consequently, approaching planes are already flying really really low above the beach when landing here. To make things "better", there is a small mountain range to the east of the runway, meaning that most (bigger) airplanes would land at runway 10! This means that a view like pictured above is not a rare daily occurrence!
As a self-proclaimed avgeek, it is very obvious why this beach is, now, my most favorite beach in the entire world 😆 .
***
It would not be surprising at all if I say that we spent most of our time in Sint Maarten on this beach, haha 😆 . And we spent most of those time at the very famous Sunset Bar and Grill (You see, the bar is so famous they have their own Wikipedia page! 😆 ). Of course we spent those time enjoying the view and taking a lot of pictures of airplanes! 😍😍😍 Well, while trying to bear the temperature which, at one point, the real feel was 40°C 😱.
Sunset Grill and Bar was, indeed, a nice place to hang out on its own. The food and drink selection was quite good too, even though the options were all Western (pizzas, burgers, nachos, etc). Funnily, though, they named their pizzas after airlines and aviation-related matters, haha 😆 . More importantly, their music selection was SOOO great!! On Sunday, they invited a live DJ to perform the whole day, making the atmosphere really fun!
***
Anyway, coming to this trip, there were two activities which I really, really wanted to do in Maho Beach (aside from taking pictures and enjoying the view, of course). Here they were:
Taking a selfie underneath a landing plane
But not just any plane. I wanted the plane, a KLM's Boeing 747-400.
I mentioned in the Introduction post that KLM, the last operator of Boeing 747 at SXM, will change their operation at the end of October (read: by the end of this week). While on one hand this meant that I was lucky with going to Sint Maarten in September, on the other hand this actually created some pressure.
This trip was the time. If I wanted the photo, I MUST do it now. There would be no second chance. Even when (not "if" 😛 ) I come back in the future, I would not be able to get it. While technically still unknown, I believe the likelihood that a Boeing 747 would make a regular comeback to Sint Maarten is rather slim.
You see, it was quite stressful! Haha 😆 .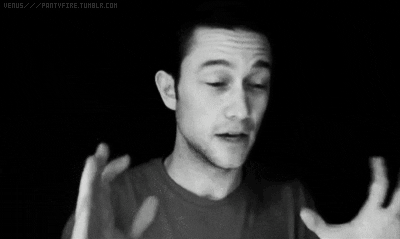 On top of that, the not-so-ideal situation was KLM's only three weekly services to Sint Maarten. With a week of stay there, this meant I had only TWO chances to get the photo. The better news was that because I stayed there for a week, there were plenty of other opportunities to practise! (Seriously, I practised taking selfies with other landing planes, to know the spot, angle, timing, etc). And I could tell you that putting all those variables together was no easy task. In case you haven't realized, a landing plane still moves really fast. So basically there was only less than one second time window to get a picture with the plane! Otherwise it would be too early (the plane was still too small) or too late (the plane was already at the airport).
Friday was the first chance for me to get the photo. KLM sent their PH-BFL to Sint Maarten that day. The result? Well, technically I got the photo, however, being under enormous pressure, it was reflected on my face, lol 😆 . I looked SO tense!! Lol 😆 Damn, I considered all those variables and, somehow, forgot the important one: myself, lol 😆 .
I told myself that it was okay, as I still had one more chance. However, this was literally the last chance, ever!!
After a few more practice, I got my second, and final, chance on Sunday. That day, KLM sent their PH-BFY to Sint Maarten. I saw the plane coming from the north, then making a sharp left turn towards runway 10. She was getting closer, and closer, and closer, and … I got it!! Yeay!!
I got it! The ultimate plane selfie!! And I LOVE the result!! Hahaha 😆
You know what, I felt SOOO relieved afterwards. It was like the whole trip was a success (yeah, so much pressure on a vacation 😛 ). And so I was really happy! Hahaha 😆
Jet Blast
The second activity I would want to do was to, well, enjoy the jet blast. But not just any jet blast, but the jet blast, i.e. the jet blast of a taking-off Boeing 747-400 at SXM.
*** Warning ***
The danger sign pictured above is no joke. The jet blast can, indeed, be very dangerous especially if you underestimate the power of the engines. And I can tell you that airplanes engines are extremely powerful. Heck they can fly heavy pieces of metals up in the sky for thousands of kilometers!!
So, if you plan to do the same in Sint Maarten, please be aware of the risk!!
*** Warning ends here ***
And so on Friday, this happened:
Yeay!! 🙂
I can tell you now that the jet blast was SUPER strong! 😆 Well, it was kinda obvious from the video anyway 😛 .
BAHASA INDONESIA
Posting-posting dalam seri September 2016 Sabbatical Trip: The Caribbean:
1. Introduction
2. Part I: Getting to Sint Maarten
3. Part II: Sint Maarten
4. Part III: The Maho Beach
5. Part IV: Saint Martin
6. Part V: Back to the Netherlands
***
Untukku, Pantai Maho adalah pantai terindah di dunia. Mengapa? Yah, pantainya sendiri berpenampakan seperti ini:
Indah kan ya? Air lautnya sungguh amat jernih, bebas sampah, dan warnanya pun biru turquoise. Oke. Ada banyak pantai lain di dunia yang toh penampakannya kayak gitu juga, begitu mungkin komentar sebagian orang. Hmm, di Pantai Maho terdapat restoran dan barnya juga loh dengan payung-payung begitu sehingga pemandangannya bisa kita nikmati sambil duduk-duduk nyaman:
Hmm, di beberapa pantai indah lainnya juga ada restoran dan bar kok, begitu mungkin komentar sebagian orang lagi. Yah, oke deh, di Pantai Maho, kita mendapatkan pemandangan beginian juga:
Iya, ujung landasan pacu 10 Bandara Internasional Princess Juliana (SXM) berjarak kurang dari 50 meter saja dari pantainya. Sebagai akibatnya, pesawat yang akan mendarat sudah harus terbang sangat amat rendah di atas pantainya ketika mendarat di sana. Yang membuat lebih "keren" lagi, ada pegunungan kecil di arah timur landasan pacunya, yang mana artinya kebanyakan pesawat-pesawat (besar) mendarat di landasan pacu 10! Ini artinya pemandangan seperti di foto terakhir di atas itu bukan lah pemandangan yang jarang!
Nah, sebagai seorang yang mengaku-aku avgeek, jelas lah ya mengapa sekarang pantai ini adalah pantai terfavoritku di seluruh dunia 😆 .
***
Tentu tidak mengherankan jika kusebutkan bahwa sebagian besar waktu kami di Sint Maarten dihabiskan di pantai ini, haha 😆 . Sebagian besar waktu tersebut kami habiskan di Sunset Bar and Grill yang terkenal itu (Nah kan, saking terkenalnya barnya memiliki halaman Wikipedia sendiri loh! 😆 ). Tentu saja kami menikmati pemandangan dan foto-foto pesawatnya dari sana! 😍😍😍 Yah, itu semua sambil menahan-nahan cuaca yang panasnya warbyasahh deh, yang mana di satu waktu, real feel-nya 40°C dong 😱. Suhu udara macam apa ini!! 😱
Sunset Grill and Bar sendiri adalah tempat yang memang nyaman untuk hang out. Pilihan makanan dan minumannya cukup oke, walaupun semua pilihannya adalah makanan ala Barat sih (pizza, burger, nachos, dll). Lucunya, pizza-nya dinamai berdasarkan nama maskapai penerbangan dan hal-hal yang berkaitan dengan dunia penerbangan loh, haha 😆 . Dan yang lebih penting lagi, pemilihan musiknya ASYIK BANGETTT!!! Bahkan di hari Minggu ada DJnya loh yang tampil live sepanjang hari, sehingga atmosfernya seru abis!
***
Anyway, ketika berangkat dalam perjalanan ini, ada dua aktivitas yang ingin, ingin banget aku lakukan di Pantai Maho (selain foto-foto pesawat dan menikmati pemandangannya, tentu saja). Keduanya adalah:
Foto selfie dengan sebuah pesawat yang sedang mendarat
Tetapi bukan dengan sembarang pesawat tentunya dong ya. Aku maunya dengan pesawat yang paling keren deh, yaitu Boeing 747-400nya KLM.
Sudah kuceritakan di posting Pendahuluan bahwa KLM, operator terakhir pesawat Boeing 747 di SXM, akan mengubah operasi mereka di akhir bulan Oktober (baca: akhir minggu ini). Walaupun di satu sisi ini berita baik karena artinya aku beruntung aku pergi ke Sint Maarten-nya di bulan September, di sisi lain ini justru menimbulkan tekanan batin loh.
Hanya perjalanan ini lah waktunya. Jika aku mau mendapatkan foto itu, aku HARUS dan MESTI mendapatkannya sekarang. Tidak akan ada lagi kesempatan kedua. Bahkan ketika (bukan "jika" yah 😛 ) aku kembali kesana nantinya, aku tidak akan bisa mendapatkannya. Memang sih belum pasti, tetapi intuisiku mengatakan bahwa kemungkinan Boeing 747 akan kembali ke Sint Maarten dalam layanan reguler kok kecil ya.
Nah, stressfull banget kan! Haha 😆 .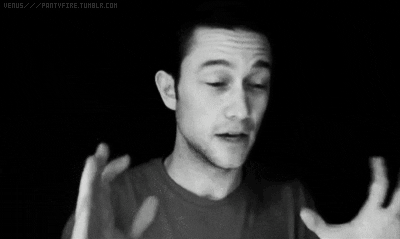 Apalagi, ada situasi kurang ideal dimana KLM hanya beroperasi tiga kali seminggu ke Sint Maarten. Karena aku di sana hanya satu minggu, artinya aku hanya memiliki DUA kesempatan untuk foto. Berita baiknya adalah karena aku berada di sana seminggu, ada banyak kesempatan lainnya untukku latihan! (Beneran deh, aku latihan selfie beberapa kali dengan pesawat-pesawat lain yang mendarat loh, untuk mengetahui lokasinya, sudutnya, timing-nya, dsb). Dan bagiku, mengatur semua variabel itu dalam waktu bersamaan itu tidak lah mudah. Jika ada yang belum sadar juga, yang namanya pesawat yang sedang mendarat itu masih bergerak dengan amat cepat. Ini artinya, jendela waktu untuk mengambil fotonya hanya lah kurang dari satu detik! Kalau tidak, ya terlalu awal (pesawatnya masih kekecilan) atau terlambat (pesawatnya sudah mendarat di bandaranya).
Hari Jumat adalah kesempatan pertamaku untuk mendapatkan fotonya. Kali itu, KLM mengirimkan PH-BFL ke Sint Maarten. Hasilnya? Yah, secara teknis fotonya kudapatkan sih; tetapi, saking serius dan tegangnya, ini tercerminkan di mukaku dong, huahaha 😆 . Aku kelihatan tegang BANGET!! Huahaha 😆 Sial, aku memperhitungkan semua variabel-variabel itu dan malah melupakan faktor yang juga penting: diriku sendiri di dalam foto, haha 😆 .
Aku menghibur diriku sendiri dan berkata, toh masih ada satu kesempatan lagi. Namun, ini adalah kesempatan terakhir, selama-lamanya!!
Setelah beberapa kali latihan lagi, aku mendapatkan kesempatan kedua, dan terakhir, di hari Minggu. KLM mengirimkan PH-BFY ke Sint Maarten hari itu. Aku melihat pesawatnya datang dari arah utara, dan kemudian berbelok kiri mengarah ke landasan pacu 10. Pesawatnya semakin mendekat, semakin mendekat, semakin mendekat, dan … akhirnya aku mendapatkan fotonya!! Hore!!
Hore aku mendapatkannya! The ultimate plane selfie!! Dan aku SUKA dengan hasilnya!! Hahaha 😆
Tahu nggak, aku merasa lega BANGETT lho setelahnya. Rasanya seluruh perjalanan ini berakhir dengan sukses (iya, banyak banget ya tekanan yang kubuat ke diriku sendiri padahal sedang liburan 😛 ). Dan aku merasa senaang! Hahaha 😆
Jet Blast
Aktivitas kedua yang ingin kulakukan juga adalah, hmm, menikmati semburan mesin jet (jet blast) pesawat. Tetapi juga bukan sembarang jet blast, aku maunya jet blast paling mantap yaitu yang dihasilkan oleh Boeing 747-400nya KLM yang akan lepas landas dari SXM.
*** Peringatan ***
Papan peringatan di atas itu bukan lucu-lucuan doang lho ya. Jet blast memang bisa sangat amat membahayakan terutama ketika kalian meremehkan kekuatan semburan mesin jet pesawat. Dan bisa kubilang bahwa mesin jet pesawat itu kuat sekali lho. Bayangin aja, mesinnya bisa membuat struktur metal begitu terbang di langit sejauh ribuan kilometer kan!!
Jadi, jika kalian berencana melakukan hal yang sama di Sint Maarten, tolong banget paham akan risikonya!!
*** Peringatan selesai di sini ***
Dan di hari Jumat, ini terjadi:
Horeee!! 🙂
Beneran lho jet blast-nya KUAT BANGET! 😆 Eh, kelihatan sih ya memang di videonya 😛 .