ENGLISH
Posts in the A Weekend In Geneva series:
1. Introduction
2. Part I: The Flights
3. Part II: Geneva
***
As my Instagram followers would have known by now, I went on another weekend trip this weekend. Here is how this weekend trip happened:
Ever since Garuda Indonesia closed their Amsterdam – London Gatwick service in March this year, somehow I became even more thirsty to fly a fifth freedom flight this year! I did one last month, in style even, with LATAM Chile's LA 704 from Madrid to Frankfurt. But, of course, one is never enough even though that one was in a real business class seat and cabin! Haha 😆 .
And so in March I was looking for another possibility to catch a fifth freedom flight within Europe this summer. And I saw one with an anti-mainstream airline: a Frankfurt – Geneva with Kuwait Airways! Long story short, I checked the ticket price and saw a reasonable number, and also a matching date and well-priced KLM ticket to Frankfurt and back from Geneva. The destination was great as well because I had never been to Geneva. So I booked the flight tickets right away.
To me I found this trip to be a good way to "taste" Kuwait Airways. To be honest, I have mostly read negative reviews about this airline, including Mamie Funky's experience with their fifth-freedom Kuala Lumpur – Jakarta flight in 2014. So a fifth freedom flight of only 1.5 hours should be a good solution to "test the water safely".
But then, just as what they did to Mamie Funky, Kuwait Airways also disappointed me. Without any notice they moved me from their KU175 flight to a Lufthansa CityLine flight. Okay, the flight departed at the same time so technically it did not hinder my travel plan. Even though I had never flown with Lufthansa CityLine before so technically I could still add one new airline to my logbook, this flight was not a fifth-freedom flight. And this was not the reason why I went on this trip. But oh well, I guess sometimes you cannot expect everything to go your way, can you? Don't get me wrong, there are things which, I think, Kuwait Airways did right. However, the others which they did not were really bad as well. I will write in more details in a later post.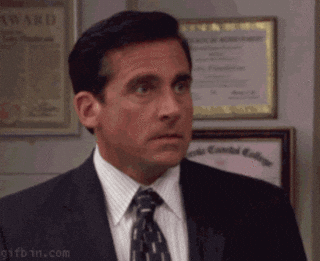 That gif pretty much summed up my reaction upon finding this news 😆 .
Nonetheless, overall it was still a nice weekend in Geneva, especially that I had never been to this Swiss city before!
Here are a few teasers from this weekend trip:
BAHASA INDONESIA
Posting-posting dalam seri A Weekend In Geneva:
1. Introduction
2. Part I: The Flights
3. Part II: Geneva
***
Followers Instagram-ku tentu sudah tahu bahwa akhir pekan ini aku jalan-jalan akhir pekan lagi. Dan beginilah cerita bagaimana perjalanan akhir pekan ini terwujud:
Semenjak Garuda Indonesia menutup rute Amsterdam – London Gatwick-nya bulan Maret tahun ini, entah mengapa aku jadi merasa semakin haus untuk terbang dengan penerbangan kebebasan kelima tahun ini (lebay)! Iya sih bulan lalu aku terbang dengan satu, dengan wah pula, dengan penerbangan LA 704nya LATAM Chile dari Madrid ke Frankfurt. Tapi jelas dong, satu mah nggak cukup lah ya, walaupun waktu itu aku duduk di kelas bisnis yang beneran! Haha 😆 .
Jadilah di bulan Maret lalu aku mencari-cari kemungkinan lain untuk terbang dengan penerbangan kebebasan kelima di dalam Eropa untuk musim panas ini. Dan aku menemukan satu pilihan dengan maskapai yang anti-mainstream: rute Frankfurt – Geneva dengan Kuwait Airways! Singkat cerita, aku mengecek harga tiketnya dan melihat angka yang masuk akal, dan juga sebuah tiket KLM ke Frankfurt dan pulangnya dari Geneva di tanggal yang pas dan dengan harga yang murah. Tujuannya sendiri juga oke karena aku belum pernah ke Geneva sebelumnya. Jadilah aku langsung membeli tiket pesawatnya.
Untukku, aku merasa perjalanan ini adalah solusi yang oke untuk "mencicipi" Kuwait Airways. Sejujurnya, selama ini aku lebih sering membaca review negatif mengenai maskapai ini, termasuk pengalamannya Mamie Funky dengan penerbangan kebebasan-kelima Kuala Lumpur – Jakartanya di tahun 2014. Jadilah penerbangan kebebasan kelima sepanjang 1,5 jam aja adalah solusi yang oke untuk "coba-coba tapi aman" lah ya.
Tetapi kemudian, seperti apa yang terjadi ke Mamie Funky, Kuwait Airways juga mengecewakanku. Dengan semena-mena dan tanpa pemberitahuan mereka memindahkanku dari penerbangan KU175 mereka ke penerbangannya Lufthansa CityLine. Oke, penerbangan ke Geneva-nya berangkat di waktu yang sama sehingga secara teknis ini tidak mengganggu rencanaku. Walaupun aku belum pernah terbang dengan Lufthansa CityLine sebelumnya sehingga toh aku masih bisa menambahkan maskapai baru ke dalam logbook-ku, penerbangan ini kan bukan penerbangan kebebasan kelima. Padahal kan ini lah alasan mengapa aku pergi dalam perjalanan ini. Ah, tapi memang dalam hidup ini kita tidak bisa mendapatkan semua yang kita inginkan kan ya? Jangan disalah-artikan ya, ada beberapa hal yang dilakukan oleh Kuwait Airways dengan sangat baik. Masalahnya, ada beberapa hal juga yang tidak yang, menurutku, cukup fatal. Ini akan kujelaskan lebih mendalam di sebuah posting yang akan datang.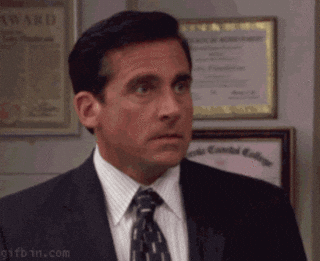 Gif di atas cukup menggambarkan reaksiku ketika aku mendapatkan berita ini 😆 .
Toh walaupun begitu, secara keseluruhan ini adalah akhir pekan yang menyenangkan di Geneva kok. Kan aku memang belum pernah ke kota Swiss ini sebelumnya, hehe 😛 .
Di atas adalah beberapa foto untuk teasers dari perjalanan ini.